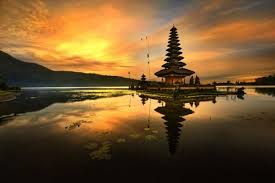 BEACHES IN SOUTH EAST ASIA
If you have ever wondered what paradise really looks likes, then you do not have to wonder anymore because you are about to witness nothing less than paradise: pristine white sand beaches fringed with neat rows of palm trees, clear turquoise waters and teeming coral reefs, South East Asia has it all.
The Patong Beach off the shores of Thailand in the popular island of Phuket is one of Asia's most beautiful beaches, lapped by sky blue waters and at night it hosts mega beach parties that originate from the waterside bars, clubs and discos.
For some quiet times and unspoilt beauty, head to the Lombok beach in Indonesia. It's simple charms, glistening white sand and crystal clear aquamarine waters make it an irresistible destination. Fly in to Indonesia with Saudi Airlines and arrive in style.
If you are in for some duty free fun, then the Tanjung Rhu beach in Langkawi Island off the northwest coast of Malaysia is perfect for you. It is a duty free island filled with the chatter of monkeys swaying on the palm trees; the waters are clear and deep suitable for swimming. Afterwards you may relax in the boutique hotel near the beach.
VISIT INDIA
Stretching from the chilly frozen summits of the Himalayas to the inspiring tropical greenery of Kerala is the most intriguing country in the world, India: from incomparable landscape, rich heritage, to the most diverse of religious experiences on the planet.
If you wonder in the cities of this vast country you will be amazed by the architectural ingenuity of the buildings, merging ancient techniques with modern elements to astonishing ends. You will witness historical monuments such as the renowned Taj Mahal and experience the ingenuity of the bygone era in the majestic castles and palaces left behind.
India's famous beaches offer an experience that is complete on their own. From long, solitary stretches of clean sand to exciting beach parties, these coastal areas have a life of their own. If you want a luxury break in India with relaxation at its heart then this has to be on your list.
The Kerala backwaters are not only awe-inspiring but an explicit example of India's most enduring natural spots. It so inspired the locals that they named it 'gods own country'. You may cruise down these backwaters and probably be inspired in your very own special way.
GOLF HOLIDAYS IN TURKEY
Turkey may not be in Asia but since it is in between Asia and Europe it may do you some good if you stopped over for some exotic experience. It is a place where mosques co-exist with churches and Roman ruins and crumbling Hittite cities depict its rich history. It is also here where you can enjoy world class golf courses and meet some of the world's friendliest people: the Turks.
Set amongst lush pine trees is the Belek golf resort which is dedicated to golf. Only a few minutes from the Antalya airport and on the fantastic shores of the Mediterranean , this is a place you can have golf for breakfast.
There are numerous courses each unique and challenging in a special way. The picturesque Cornelia Princes is as royal as it sounds with challenging convex fairways that may be a little challenging for the regular golfer. The Antalya Sultan course on the other is more forgiving to the mid handicapper and is beautifully designed.
The Joys of Asian Wanderings