Growing a small businesses requires a lot of skill, determination and hard work. Typically, companies will have a tight budget and a small workforce when they start out, which means that innovation and originality has to be at the heart of their strategy.
Innocent, which is primarily known for its smoothies, is a perfect example of how a startup can become something much bigger. Set up in 1999 by university friends Richard Reed, Adam Balon and Jon Wright, the socially-responsible company was recently taken over by Coca-Cola in a multi-million pound deal.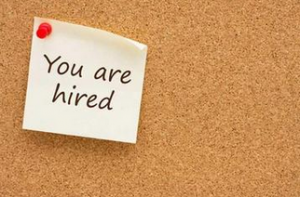 Find the gap in the market
According to the Design Council, the main reason that Innocent has been so successful is that it identified a gap in the market – that workers did not have a lot of options when it came to healthy eating and drinking. By producing smoothie drinks that used 100 per cent pure, fresh ingredients and no fruit concentrates, they offered people an easy way to get two of their five-a-day and this is something that was well received.
The founders stated with a non-corporate attitude, commitment to the cause and creative thinking, it is possible "to create a fast growing company that acts responsibly". In terms of making important decisions in the beginning, the trio relied heavily on instinct at the outset, while this also played a big part in the development of the brand.
Employ the right people
A business' success has to rely on its workers. If firms do not have the right employment strategy in place, they are going to struggle to attract the right candidates and by extension, be profitable. This is one area where Innocent has been particularly savvy, as it has tried to employ experts in every relevant field, whether it is ethical procurement, sales or web design.
Dan Germain, head of creative at the organisation, said: "If you have truly inspiring and motivated people around you, you can do anything. We have an ambition to be Europe's most talent-rich company and as long as we keep trying to achieve that, we'll be ok." His comments demonstrate how a commitment to developing a positive company culture and wholesome brand values can lead to commercial success.
Keeping customers happy
So, what can small business learn from the success of Innocent? For a start, their approach highlights how being straightforward with customers is a great way to keep their loyalty. The simple, down-to-earth communications strategy employed by the company is easily replicable, as all firms need to do is accentuate the positives of their products or services. Indeed, it highlights how an organisation can be profitable, while remaining approachable, friendly and ethical.
Businesses should always be looking for ways to connect with their target audience in a unique way. Part of this could be offering promotional products with purchases such as canvas carriers. Not only are they socially-responsible – which as you know from Innocent can work – they can also make sure that recipients stand out wherever they are. Whether it is for carrying lunch or bringing some shopping home, carrier bags are really practical and customers should be delighted by receiving one.
Are you a small business trying to make a big step up? If so, why not tell us some of the tactics you are using.
Growing a business the Innocent way