With January 2nd marking a national average increase of 2.8 per cent in rail fares, commuters were once again given a reminder that the journey into work isn't getting any cheaper.
As this infographic from Buzz Conferencing shows, some train users will pay up to £5,000 per year on their fees – representing a huge squeeze on employees' finances.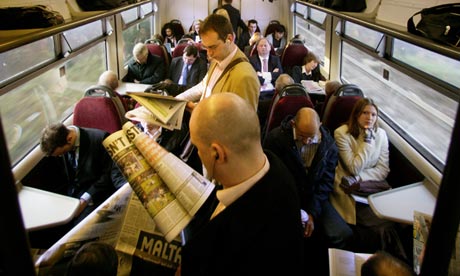 UK workers now pay a proportion of their salary on travel that is three times larger than staff making comparable journeys into the office in Germany and France, according to the Trade Union Congress (TUC).
The TUC's Action for Rail campaign found that people in this country spend an average of 14 per cent of their salary on rail fares, while those in Italy only spend a measly one per cent making similar trips.
It's not just the trains getting more expensive, either – as the Buzz infographic demonstrates. The price of bus tickets increased by 4.7 per cent in 2013, while fuel and parking costs also take a considerable chunk out of what employees take home at the end of the month.
With wages still remaining relatively stagnant, one way the pressure could potentially be eased off workers is if they were allowed to base themselves from home more often – eliminating the need to commute every day.
This can be easily achieved with modern technology and conference call facilities can also play their part – enabling staff to participate in meetings without spending more of their hard-earned cash travelling.
The rising cost of commuting